A Digital Space to Learn, Communicate and Engage
with Educational Institutions
TribeTXT connects learning institutions to their members in a simple, fun and engaging way. Kindergartens, schools, universities and educational organizations alike can create their own private platform to communicate directly with their members as well as share content effectively and easily.
Connecting teachers and students in safe environment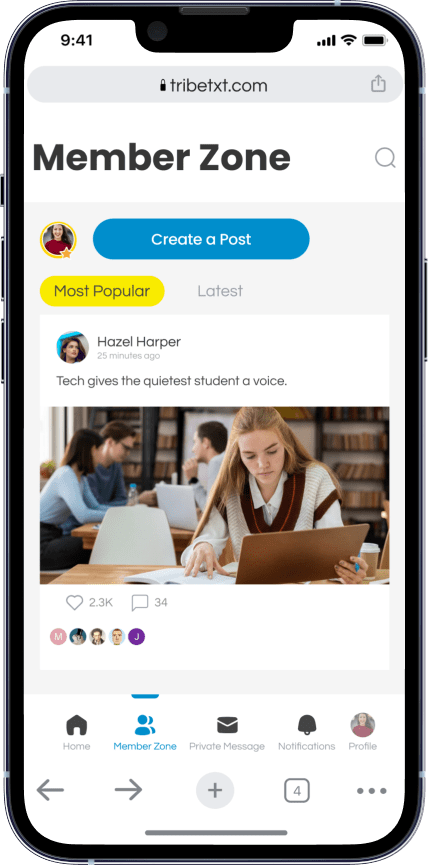 Build a digital community and involve your students or their parents to engage and communicate in the Member Zone. It's a unique and moderated space for students to share their own content and receive important announcements from their institution. For instance, separate subgroups can be created for different levels, courses, parent/teacher communication, share learning summaries, classroom experiences, field trips, etc.
Meaningful member experiences
Parent/Teacher

communication