A Premium Community Platform for Musicians
The stage is set at TribeTXT for the music industry. We're here for artists, independent musicians, bands, labels, producers and DJs. Enjoy all the features and benefits that come with it. Connect directly with your followers and turn them into your inner-circle of most passionate fans.
March to the beat of your own drum
Strike a chord with your fans by sending them information first before it goes on social media. Share exclusive behind-the-scenes and notify them directly with our in-built SMS function.
Make them feel special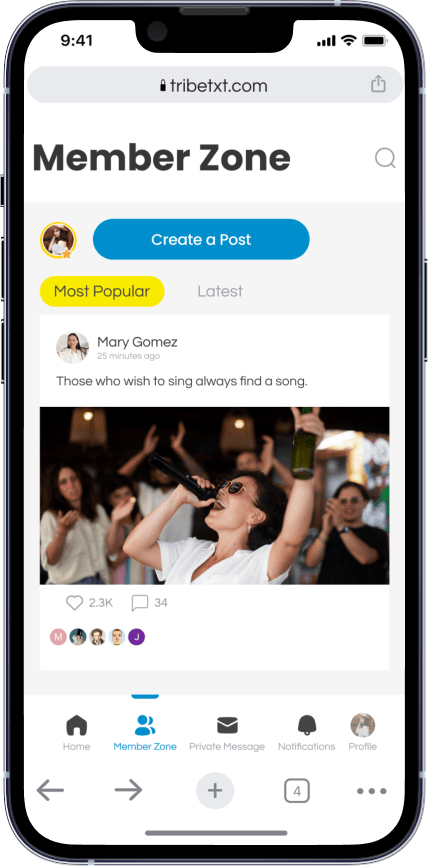 The Member Zone is an interactive and fully moderated space for your members to share their own content and connect directly with other supporters. Members can create separate rooms to build subgroups to share targeted information on different parts of your work, based on topic, location, demographic or other criteria.
The opportunities are endless