A Premium Community Platform for Musicians
The stage is set at TribeTXT for the music industry. We're here for artists, independent musicians, bands, labels, producers and DJs. Enjoy all the features and benefits that come with it. Connect directly with your fans and turn them into an army of insiders.
March to the beat of your own drum
Strike a chord with your fans by sending them information first before it goes on social media. Share exclusive behind-the-scenes and notify them directly with our in-built SMS function.
Make them feel special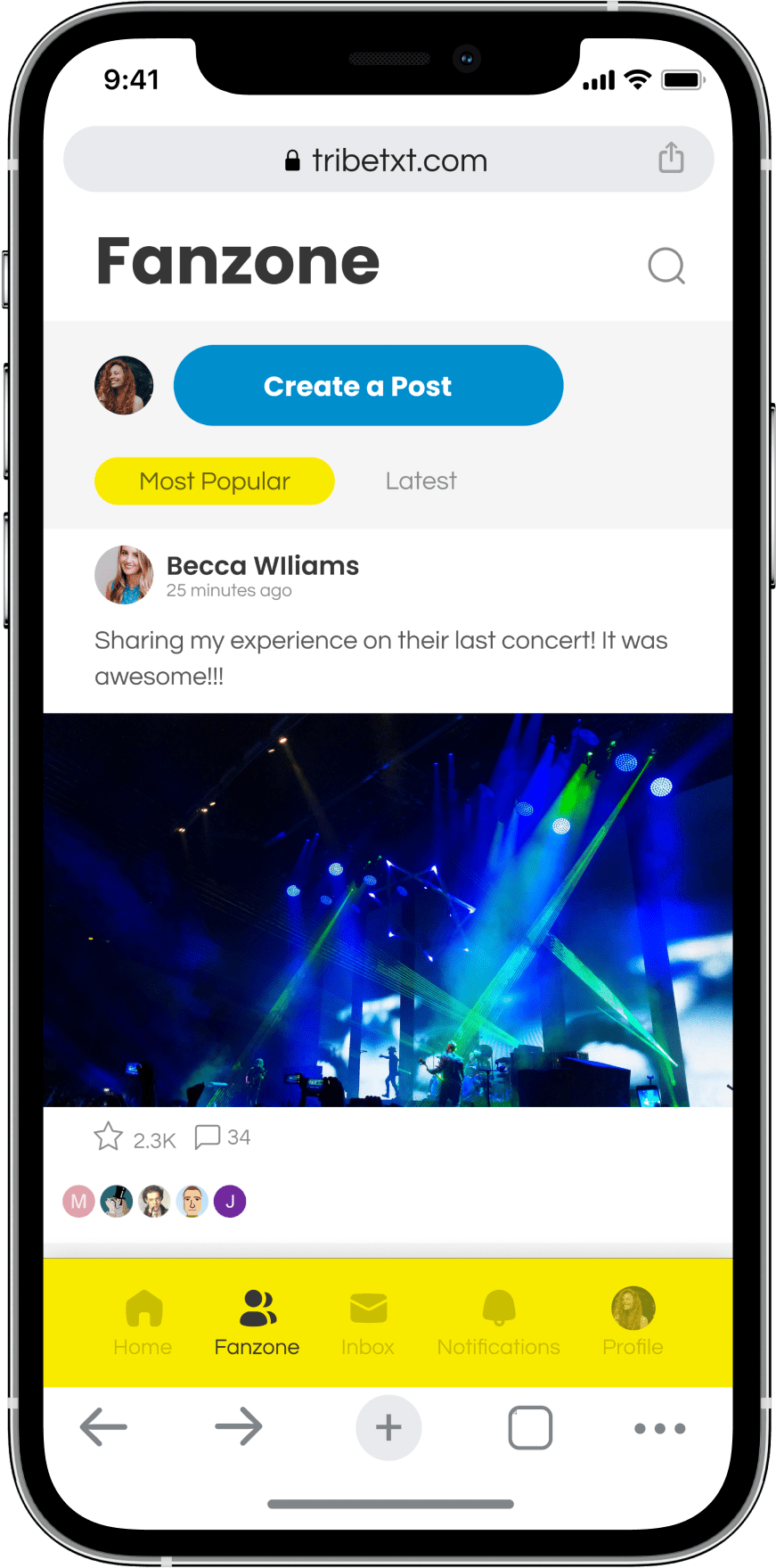 The Fanzone section is a space for your fans to upload user generated content like never before and lets them appreciate and interact with your posts. Make the most of this feature to test new ideas, make important announcements and make your fans feel valued.
The opportunities are endless