The All-in-one Online Communication Platform
for Nonprofit Organizations
Connection made easy with your very own platform. From non-profit organizations to associations and other member groups, TribeTXT helps you to engage with new members, raise awareness and generate additional funds via your own immersive and exclusive platform.

Build your own community of supporters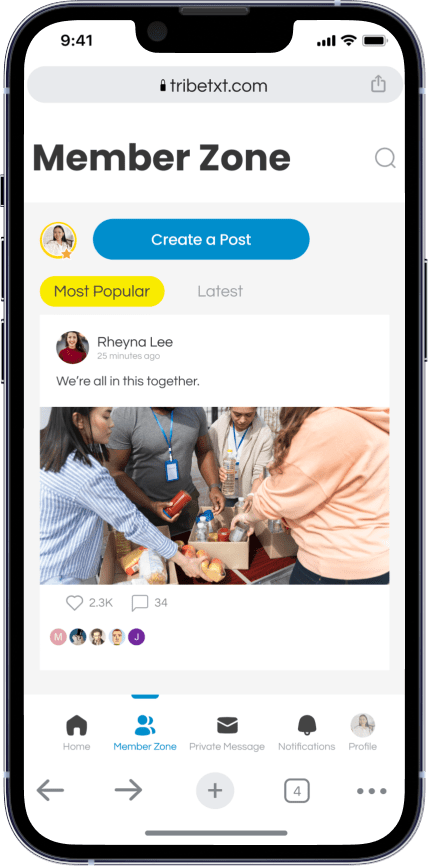 The Member Zone is an interactive and fully moderated space for your members to share their own content and connect directly with other supporters. Members can create separate rooms to build subgroups to share targeted information on different parts of your organization, based on topic, location, demographic or other criteria.